In 2005, vocalist Carrie Underwood won the fourth season of American Idol and has been on a roll ever since. With 10 successful studio albums, 8 GRAMMY® awards, 16 ACM Awards, 23 CMT Music Awards, 7 CMA Awards, and 17 American Music Awards, the Grand Ole Opry member has become one of the most successful female artists in country music history. In June of this year, Underwood released her latest album, Denim & Rhinestones, and just four months later embarked on "The Denim & Rhinestones Tour." The 43-city tour is currently making its way across the U.S. before it wraps up in the spring of next year. From ariel stunts and various costume changes to flashy pyrotechnics and a Guns N' Roses cover, Carrie Underwood undoubtedly knows how to put on a show. 
Atop a raised stage platform, Underwood belts out  "Good Girl," the lead single from her 2012 album Blown Away.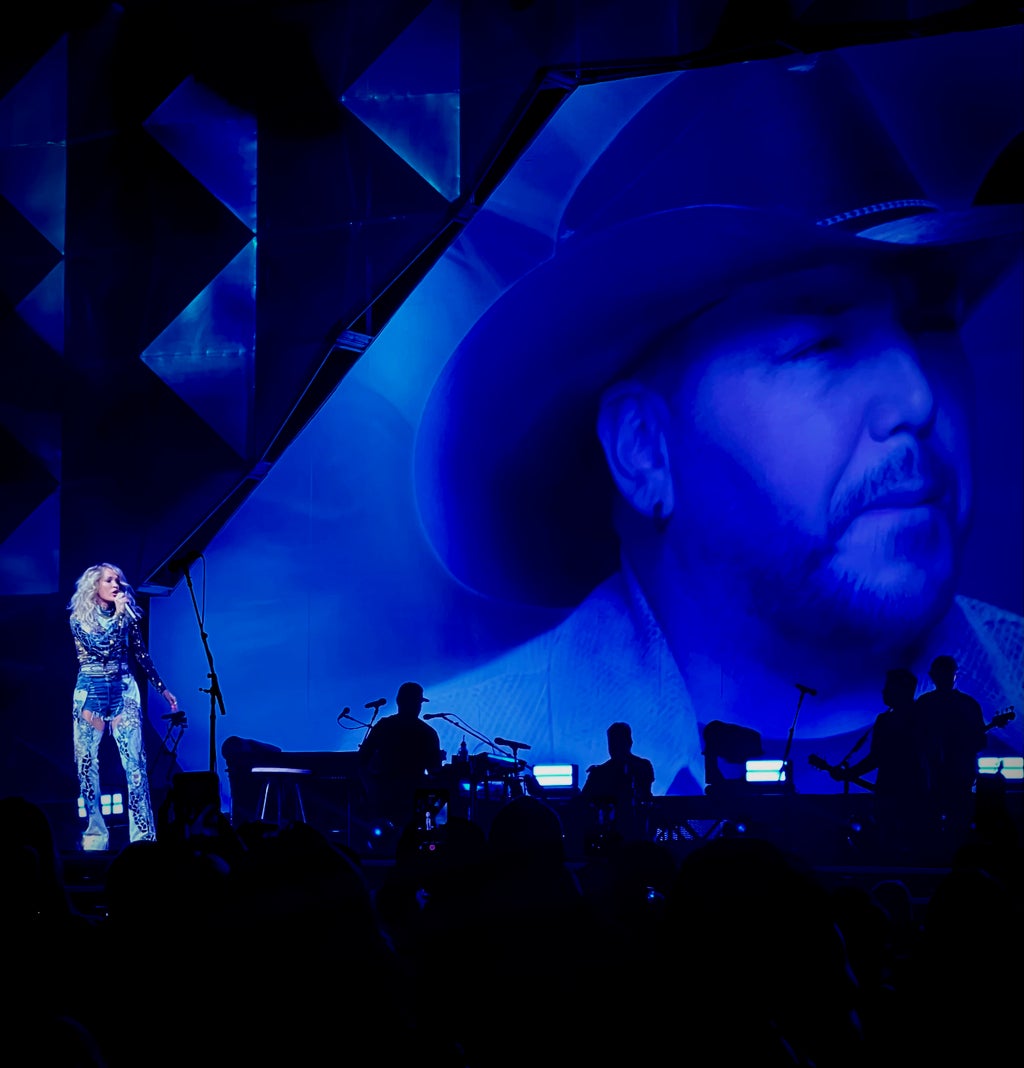 Country superstar Jason Aldean was there in spirit for Underwood's performance of their hit duet "If I Didn't Love You."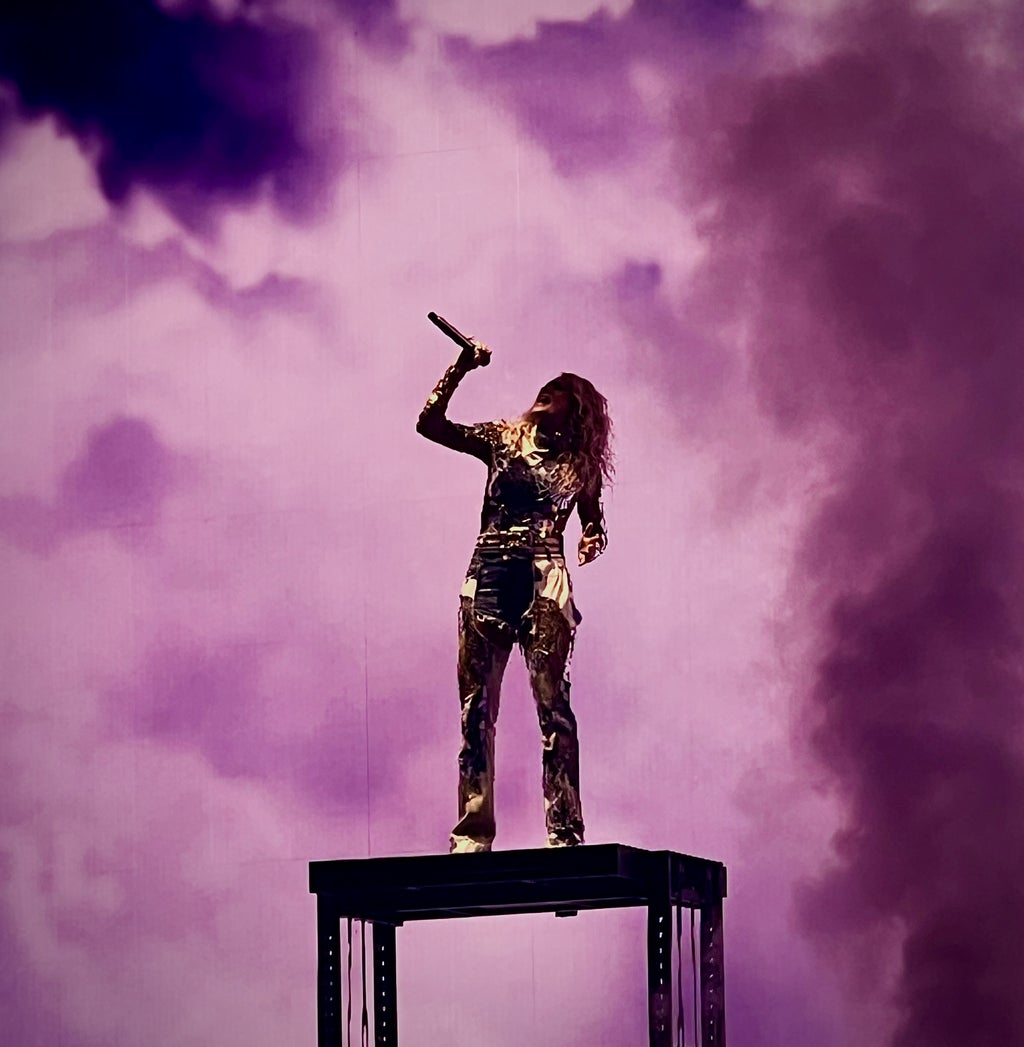 Complete with the infamous thunderstorm ambiance, Underwood sings "Blown Away."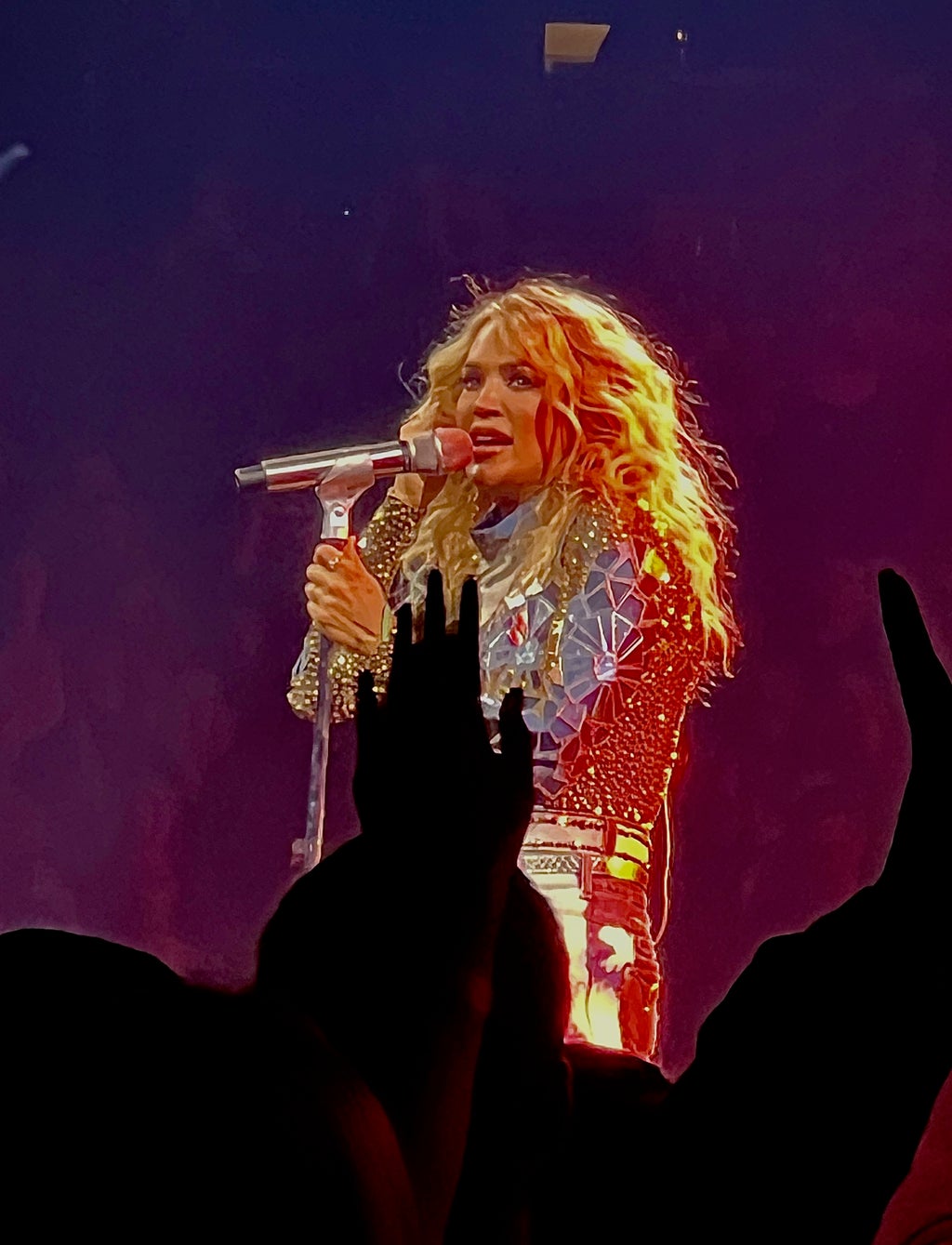 Underwood made her way out to the flame-surrounded section of the stage for "Burn," a track off of her latest studio album.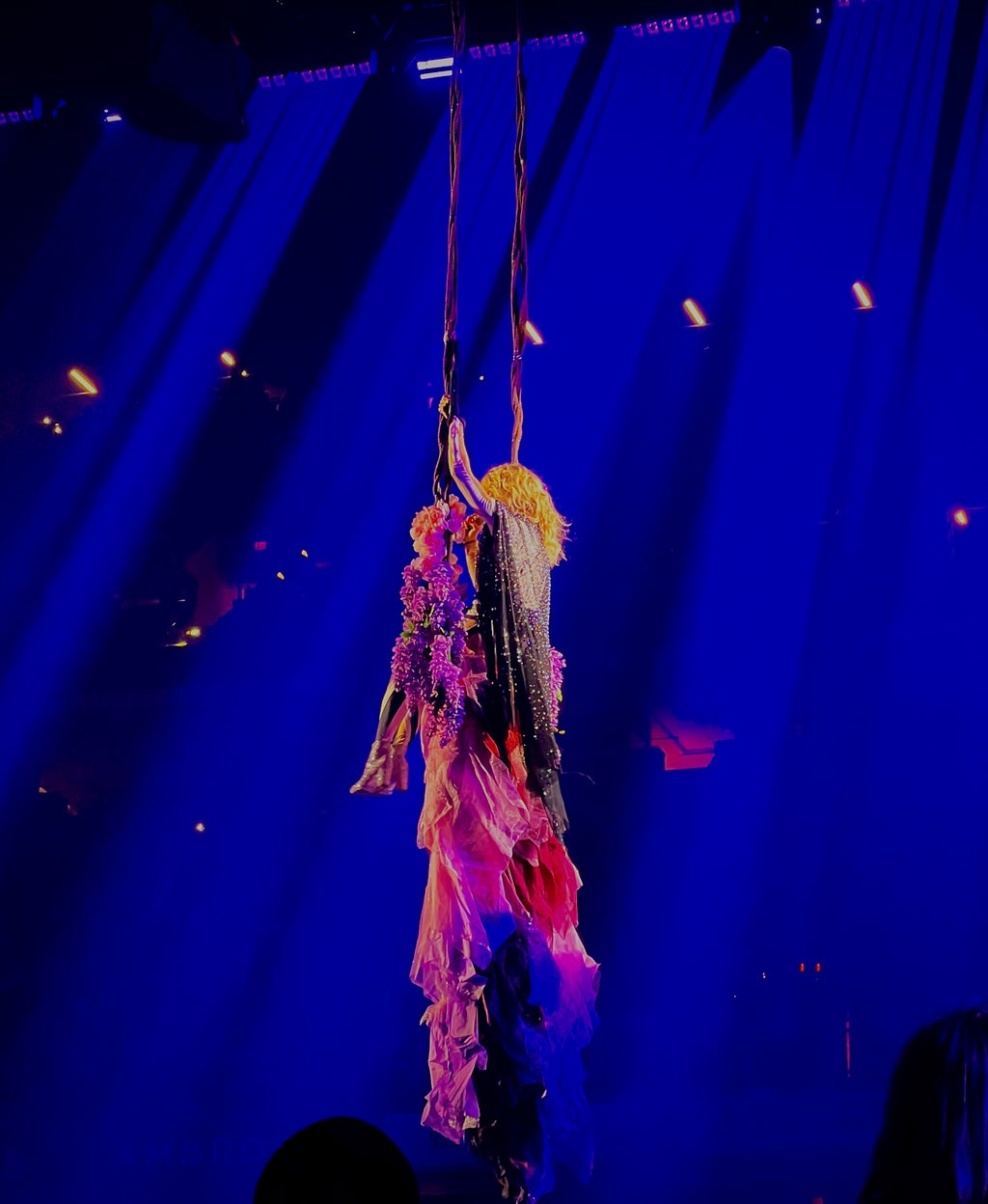 Underwood soars over the crowd to the B stage during the Denim & Rhinestones lead single, "Ghost Story."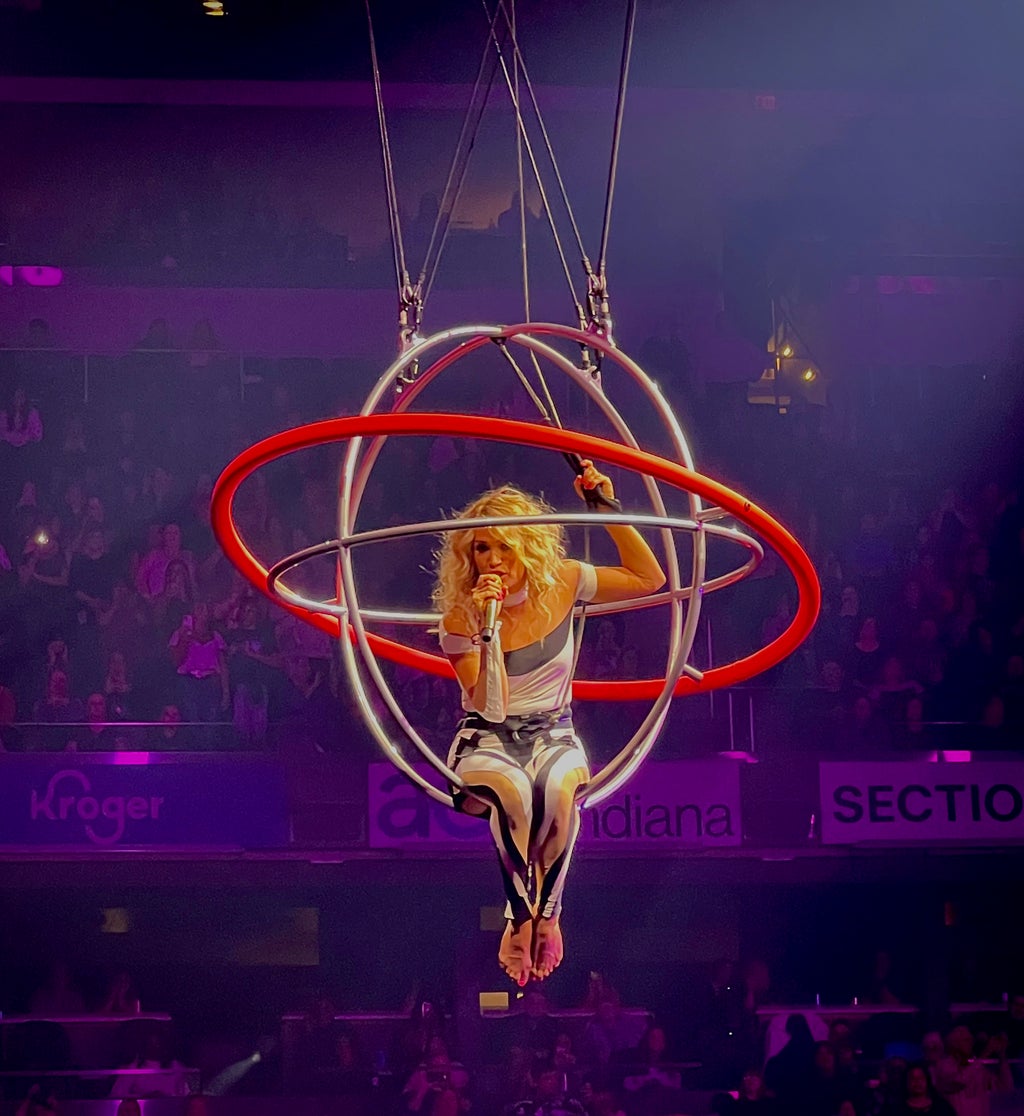 After another outfit change, Underwood wows the crowd below with an acrobatic act while singing "Crazy Angels."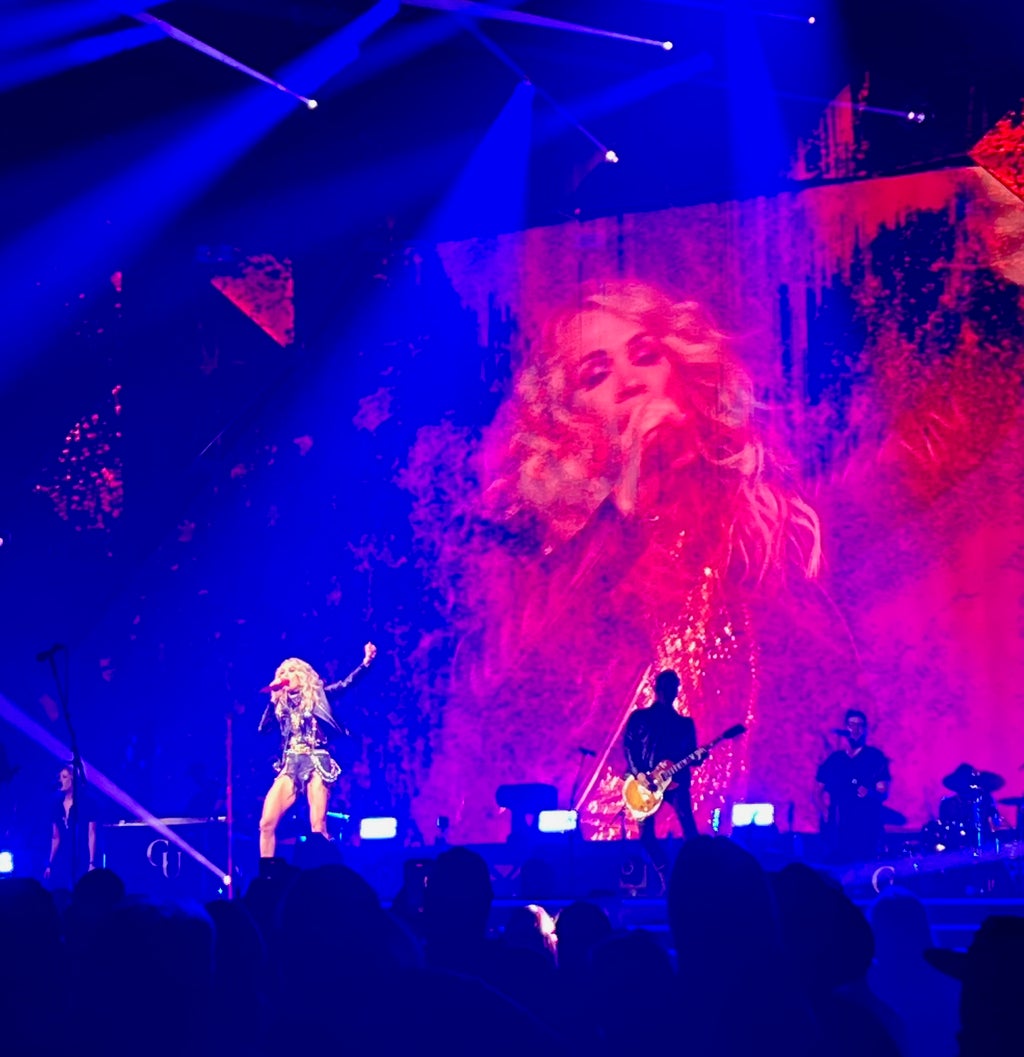 Before her final performance of the show, Underwood graced the crowd with an energetic cover of Guns N' Roses' "Welcome to the Jungle."