To me, destination weddings have always seemed frivolous, extravagant and unnecessary. 
I would see crazy over-the-top weddings in the south of France or the beaches of Hawaii on Instagram and think: what is the point? You end up with a new spouse, no matter where you go or what the venue is. 
So when my oldest cousin Matt announced his engagement and subsequent plans to marry in Mexico, I externally said my congratulations and internally rolled my eyes. Sure, the prospect of travel to Mexico was exciting, and making plans for our first family vacation since before quarantine made me giddy, but I still could not help my inner dialogue from thinking cheapskate thoughts.
Regardless, I was more than ready to leave Toronto winter behind and witness Matt and his girlfriend of ten years, Yedi, commit to spending the rest of their lives together. 
I can be a cynic and a hopeless romantic. 
My family and I touched down at the Cancún airport, and even just waiting for the shuttle bus, the vacation bubble hit me immediately. My black yoga pants were feeling slightly too warm in the Mexico sun, people were already walking around with frozen margaritas purchased from airport vendors, and my brother was whipping out a bottle of sunscreen.
That first night was already changing my mind. I had never stayed at an all-inclusive resort or been on such a large family vacation before, so I spent the first few hours marvelling that so many of my extended relatives could be congregated on a white sand beach lit by string lights, drinking an irresponsible amount of tequila and learning essential Spanish words. Hola. Gracias. Baño. 
It turns out that feeling of marvel would stay with me the whole week. The Spanish, on the other hand, was fleeting.
The rhythm of each day settled in very quickly. Wake up, breakfast, beach, shower, dinner. Repeat. Definitely not a hard life to get used to, and exactly what I had in mind for a beach resort vacation. But between and during all of the swimming, tanning, tacos and piña coladas, there was constant laughter and loud conversation. I met and chatted with cousins of cousins and friends of friends.
Maybe part of the magic was that many of us hadn't socialized or travelled like this since before lockdown, but even then, I had never experienced a gathering like this in my life. Never had so many people connected by such various strings and family tree branches all coordinated to be at the same place at the same time. And in paradise and in the middle of winter. It felt once in a lifetime. I was already feeling sentimental and nostalgic for a week that was only halfway over. 
The highlight of the week came in the form of a boat. Or a catamaran, to be more precise. Yedi had organized for the entire wedding party of around 70 people to set sail on the Caribbean Sea for an afternoon of snorkelling and cocktails. If I had been in awe of the scale and budget of this wedding before, that afternoon solidified my astonishment.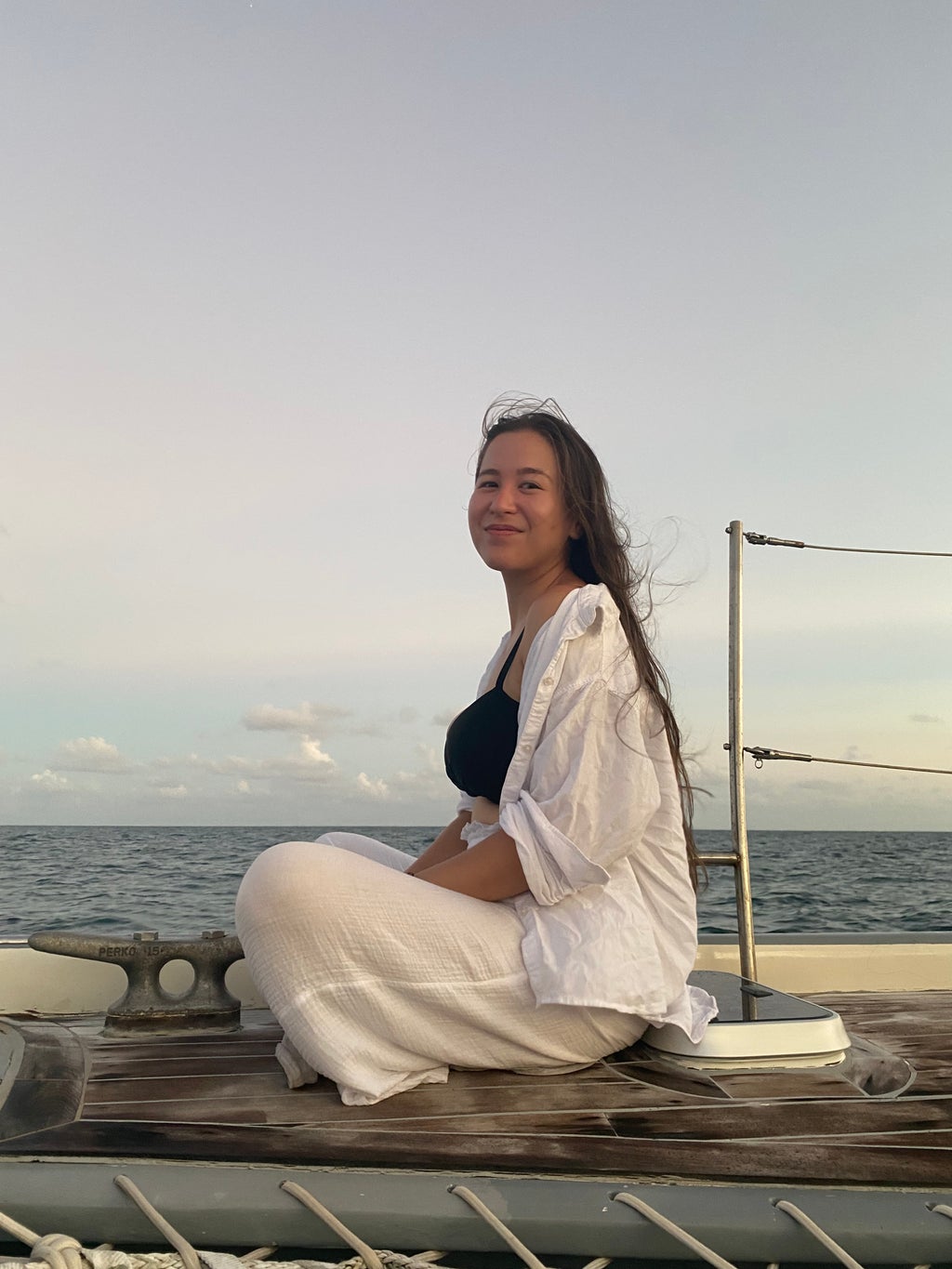 It was my first boating experience and my first time learning that you could have a full-service bar and kitchen onboard. I sipped a drink while the sun blazed on my cheeks and the salty ocean spray soaked my pants. I jumped into the sea when the boat anchored mid-trip and laughed as groomsmen and my sister took turns launching and flipping themselves overboard. We toasted to the bride and groom with champagne in plastic cups and threw rose petals overboard in what the first mate described as a Mexican tradition that would bring our blessings and good wishes to the marriage. 
On the sail back to the dock, my mom and I sat side by side and watched the sunset over the horizon. There was easy music and hums of conversation mixing with the crash of waves. People were wrapping themselves in towels snuck out of the resort, and taking pictures of the sun that was turning pinker by the second.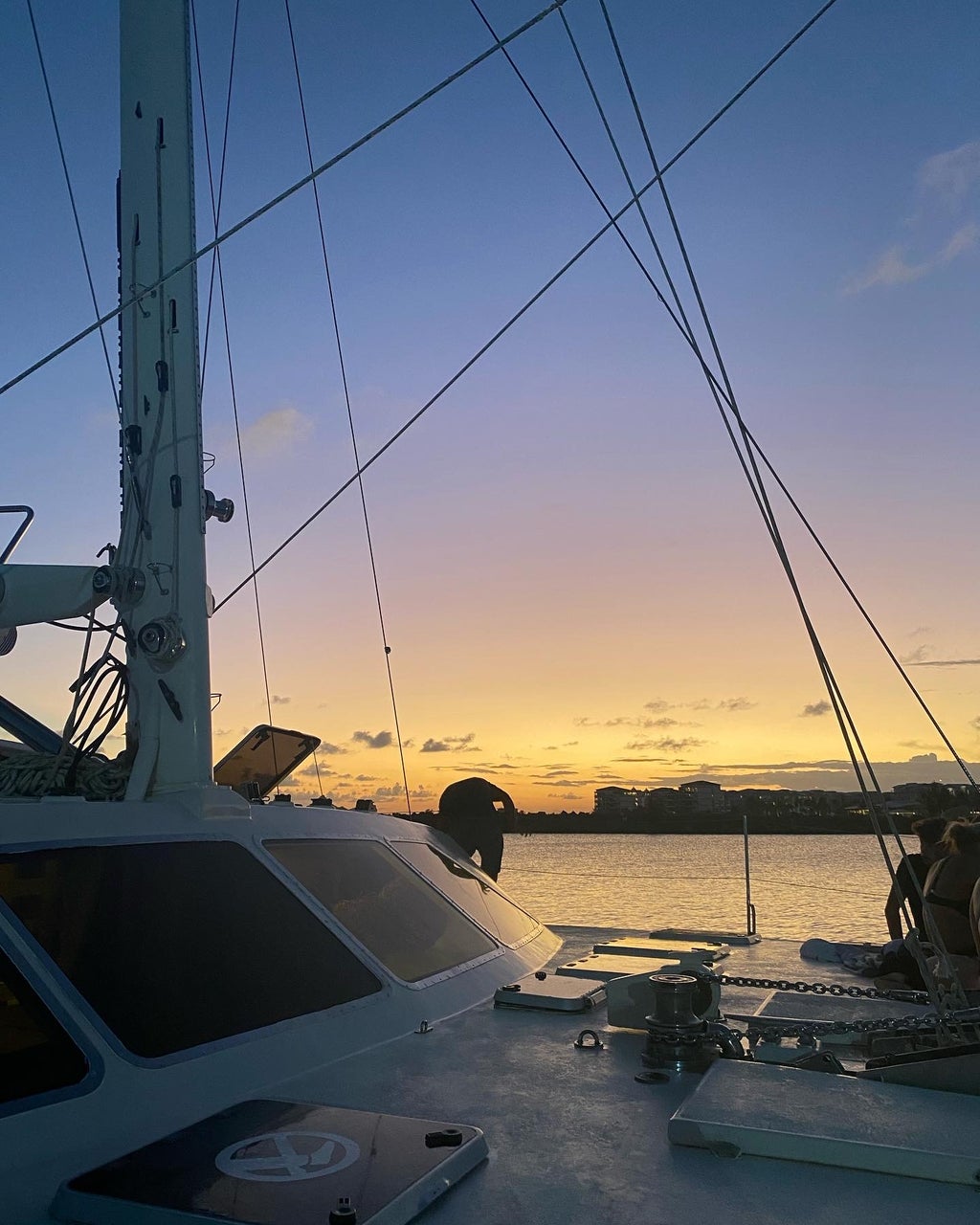 Sitting there feeling sunkissed, sleepy, and thankful, I couldn't help but think: I get it.
If you have the resources to plan and host something like that to celebrate your marriage, why not do it? How could it be frivolous, extravagant or unnecessary to gift your closest friends and family with memories like these? 
By the time the actual wedding rolled around, it was just as tasteful and beautiful as I expected. The ceremony was short and sweet, the food was great, the speeches were funny and sincere, and the dancing lasted late into the night. 
It was the grand finale to a week that, in my eyes, was not just about a wedding. It was a weeklong party to celebrate, yes, Matt and Yedi, but also family, friends, life and love.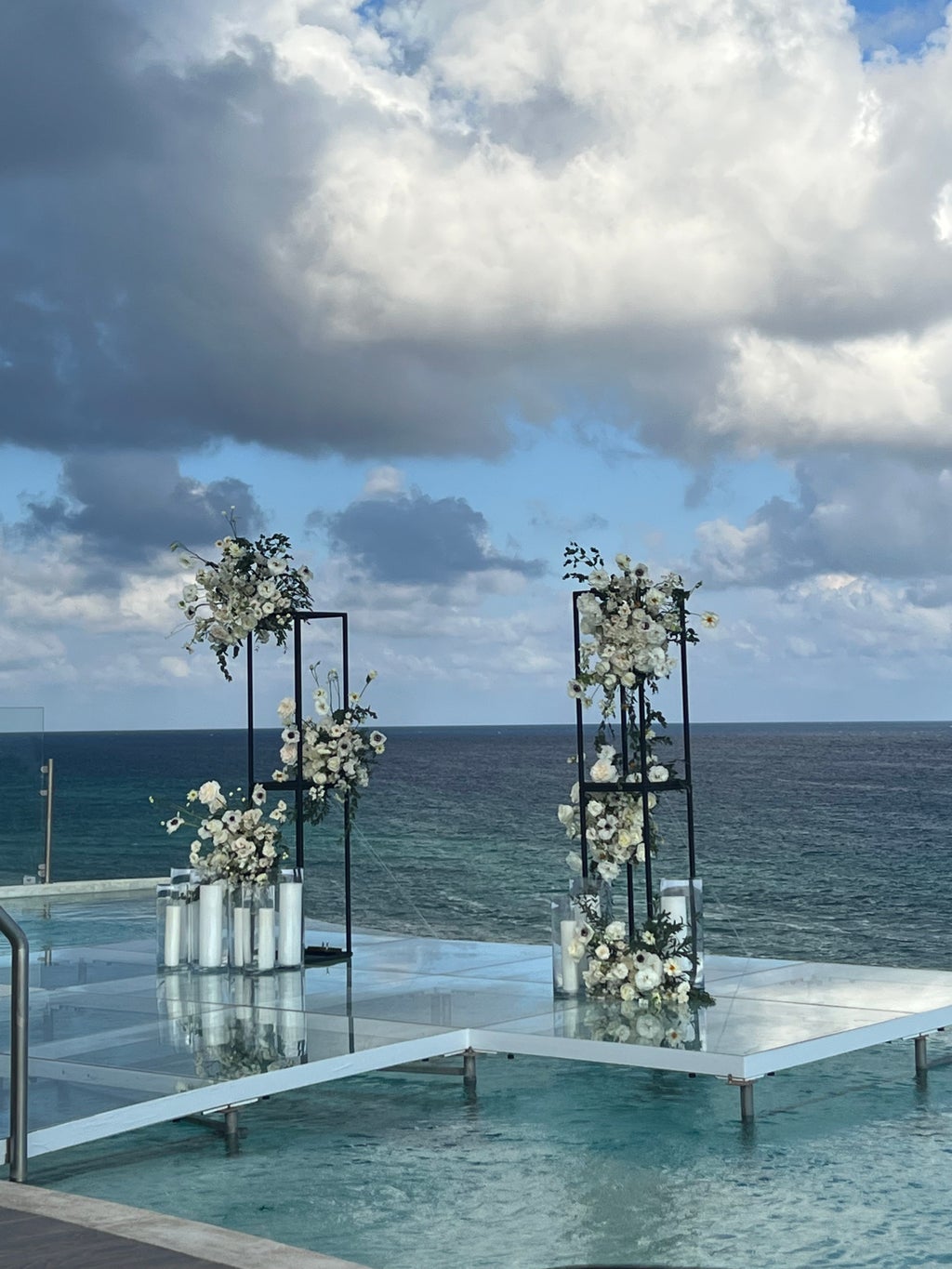 I still am not sure if my own wedding many years in the future will be a destination wedding. But if an invitation to one finds its way to my inbox, there will certainly be no eye roll from me.