Are you struggling to decide between attending Stanford or MIT? Both are among the highest-ranked universities in the world, and both are particularly known for excellence in STEM programs. So how can you choose between them? In this guide, we compare MIT vs Stanford on a variety of key factors, in both a quick reference chart and in longer explanations. We then walk through the five questions you need to ask yourself in order to make the most well-informed decision and choose the school that's best for you.
Overview of Stanford
Stanford University is one of the most prestigious and competitive universities in the country. It's renowned for both teaching and research programs, particularly those in engineering, economics, and the sciences. Stanford is located in the Bay Area of California, in the area known as Silicon Valley.
Stanford University was established as a coed and non-denominational institute of learning in 1885, and it admitted its first students in 1891. Today, Stanford has roughly 7,100 undergraduate students and 14,000 graduate students.
Stanford consists of seven schools:
Graduate School of Business
Graduate School of Education
School of Earth, Energy, and Environmental Sciences
School of Engineering
School of Humanities & Sciences
School of Law
School of Medicine
Stanford is particularly known for its programs in engineering and the sciences, but due to its location in Silicon Valley, it also attracts many students interested in entrepreneurship. Stanford receives more money for start-ups than almost any other university, and the companies Stanford grads have formed produce more than $2.7 trillion in annual revenue.
Stanford University is a Division I school, with strong teams in a number of sports. Stanford students and alums have won more than 270 Olympic medals.
Overview of MIT
The Massachusetts Institute of Technology, frequently known as MIT, is a prestigious, private research university located in Cambridge, Massachusetts, just across the river from Boston.
MIT was established in 1861 as a way to increase laboratory instruction in the United States as a result of increased industrialization. Today the school's mission is to encourage research, discovery, and innovation in the fields of science, engineering, and technology. The school currently enrolls about 4,600 undergraduates and about 7,500 graduate students. There are also nearly 13,000 staff and faculty at MIT.
MIT consists of six schools:
School of Architecture and Planning
School of Engineering
School of Humanities, Arts, and Social Sciences
Sloan School of Management
School of Science
MIT Schwarzman College of Computing
MIT is known as a STEM powerhouse, and nearly 100 Nobel laureates are associated with the school. MIT also attracts entrepreneurs, and the companies MIT alums have started earn roughly $1.9 trillion a year.
Stanford University vs MIT: Comparison Chart
Below is a chart comparing MIT vs Stanford on a variety of factors. We explain several of the factors in greater detail after the chart.
| | | |
| --- | --- | --- |
|   | Stanford | MIT |
| Location | Stanford, CA | Cambridge, MA |
| Public or Private? | Private | Private |
| Part of the Ivy League? | No | No |
| Campus Size | 8,180 acres | 166 acres |
| Undergrad Enrollment | 7,645 | 4,638 |
| US News Ranking | 3 | 2 |
| Niche Grade | A+ | A+ |
| Acceptance Rate | 4% | 4% |
| Average SAT/ACT Score | SAT: 1515 ACT: 35 | SAT: 1520 ACT: 35 |
| Tuition & Fees | $57,693 | $57,590 |
| Student-Faculty Ratio | 5:1 | 3:1 |
| # of Schools/Colleges | 7 | 6 |
| # of Majors | 58 | 56 |
| Most Popular Majors | Computer science, biology, engineering | Computer science, engineering, math |
| # of Nobel Laureates Affiliated With the School | 83 | 96 |
| # of Student Clubs | 600+ | 450+ |
| Sports | NCAA Division I | NCAA Division III |
| Median Starting Salary | $113,000 | $114,000 |
Location
One of the most obvious differences between Stanford and MIT is their locations: they're on opposite sides of the country! MIT is located in Cambridge, MA, a city just northwest of Boston. Cambridge has a population of about 100,000 people, and it's considered part of the Boston metropolitan area. Stanford is located in the Bay Area of California, 35 miles south of San Francisco. It's located on the San Francisco Peninsula, in the heart of Silicon Valley.
While MIT's campus is considered urban, Stanford's is suburban and not as close to a major city. Stanford's location also means it typically experiences much milder weather than MIT does.
Size
Although MIT has a smaller student body than Stanford, the two schools are fairly similar in terms of size. Stanford has 6,366 undergraduates and 9,587 graduate students, while MIT has 4,638 undergraduate students and 7,295 graduate students. That gives Stanford a total enrollment of 17,680 and MIT a total enrollment of 11,934. Stanford's larger student body may make the campus feel larger, and it does mean the school has more extracurriculars to join. Additionally, while Stanford and MIT have an almost identical number of majors they offer (58 versus 56), Stanford has both a medical school and a law school, which MIT does not, which may also contribute to Stanford feeling larger because of the greater diversity of schools on campus.
In addition to a larger student body, Stanford's campus is significantly larger than MIT's. MIT's campus covers 166 acres, while Stanford's covers over 8,000 acres! While most Stanford students will only regularly visit a small fraction of that area, it means Stanford's campus will also likely feel larger in terms of physical size compared to MIT's.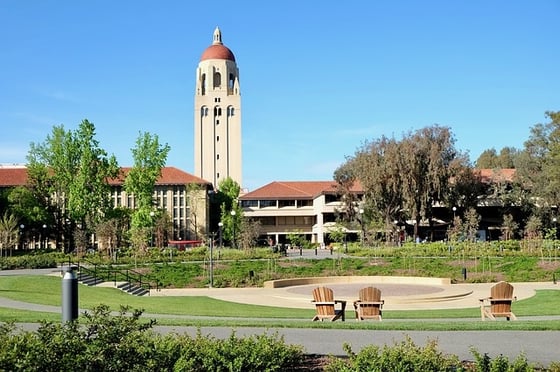 Rankings
Here's an overview of the rankings for Stanford University vs MIT by four major publications and websites:
| | | | | |
| --- | --- | --- | --- | --- |
|   | US News | Forbes | Niche | Times Higher Education |
| Stanford | 3 | 2 | 2 | 2 |
| MIT | 2 | 1 | 1 | 3 |
As you can see, Stanford and MIT are within the top ten schools for each of the four rankings. US News and Niche have MIT ranked above Stanford, while Forbes and Times Higher Education ranked Stanford higher than MIT. Because rankings are an imperfect science, when the rankings are so close, as they are for MIT vs Stanford, you can't really determine which school is "better" based on the rankings. What's clear though is that both Stanford and MIT are two of the best schools in the country.
Admissions
MIT and Stanford both have acceptance rates right around 4%. Technically, for 2020-2022, Stanford's acceptance rate was 3.95% while MIT's was 3.96%, which are essentially exactly the same. That means both schools are very competitive.
In order to be accepted, applicants will need strong standardized test scores and GPAs, as well as impressive extracurriculars.
Cost
As private schools, both Stanford and MIT have high tuition rates. Both schools charge about $58,000 a year for tuition. When including room and board and other fees, the total cost of a year at Stanford is estimated at $82,1462, while at MIT it is $79,850.
However, most students who attend either school receive significant financial aid to help them with these costs. At MIT, 85% of students receive financial aid, and the average amount they pay after aid is $18,000 a year. MIT also guarantees that they'll meet your full financial need for all four years, typically through a combination of scholarships, work study programs, and loans. About 80% of MIT students graduate debt free.
At Stanford, roughly 70% of students receive some type of financial aid, with 58% receiving aid directly from Stanford (including athletic scholarships). The 47% of Stanford students who receive need-based financial aid pay an average of $13,600 a year towards their bills.
So while both schools have high initial costs, financial aid can help make them more affordable to attend. In general, MIT offers financial aid to a higher percentage of students, but how much aid you receive from each school depends on your individual circumstances. Both Stanford and MIT have calculator tools you can use to estimate your cost of attendance.
Academics
Let's be clear right off the bat: you can get a world-class education at both Stanford and MIT. Both have outstanding professors, research opportunities, and alumni networks. MIT has more of a math/science/tech focus than Stanford, but MIT students are required to take a quarter of their classes in the humanities/social sciences, etc. so you'll receive a well-rounded education at either school.
In general terms though, MIT is more research-focused, as well as more focused on STEM subjects. If you attend Stanford, there will still be plenty of opportunities for you to conduct research and focus on STEM, but a larger percentage of your peers may have different interests compared to at MIT.
We already know that Stanford and MIT rank highly as overall schools, and they have similar rankings for some of their most popular majors. For engineering, US News ranks MIT #1 in best undergrad engineering programs, and Stanford is right behind it at #2. What about Stanford or MIT for computer science? Again MIT is ranked #1, and Stanford is tied for #2.
So although MIT has more of a reputation for being a STEM school, Stanford is right up there with it in terms of the quality of many of its STEM programs.
Student Life
Both MIT and Stanford are large enough and diverse enough to attract a wide variety of students. Both schools have literally hundreds of student organizations, including Greek life, and you'll likely find your group at either school. However, there are some differences in the MIT vs Stanford student life.
In general, school sports are much more popular at Stanford compared to MIT. Stanford is a Division I school, and it's known for attracting numerous athletes and having strong athletic programs. While there are many MIT students who are interested in sports, MIT sports are significantly less attended, and school spirit at games isn't as prevalent as it is at Stanford. However, because MIT is a Division III school, if you want to play a sport in college, you'll likely have a better chance at MIT because it's less competitive to get on the sports teams.
Another difference is campus life. About 70% of MIT undergrad students live on campus, while 97% of Stanford undergrads do. As a suburban campus, Stanford isn't located close to any other universities, and campus is often described as a bubble. MIT, on the other hand, is located just a few miles from several other universities in Boston, including Harvard, Tufts, Boston College, and Boston University. As an urban campus, they also have easy access to all that Boston has to offer. It's easier for MIT students to interact with other college students and city life than it is for Stanford students.
MIT students have long had the stereotype of being one-dimensional nerds, but there's much more to them than that. While MIT students are often particularly interested in STEM subjects, they have a wide range of other personal and academic interests, as reflected by the variety of clubs and majors at the school. However, you may find students at Stanford have a wider variety of academic interests, both because it's a larger school and because it isn't quite at STEM-focused as MIT is.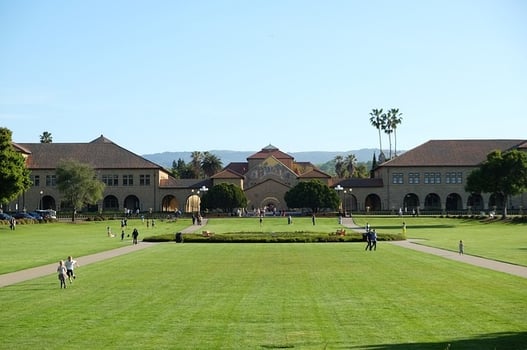 MIT vs Stanford: 5 Questions to Ask Yourself
Still struggling to make a choice between MIT and Stanford? Here are five key factors to consider to make sure you choose the best school for you.
#1: Do They Have the Academic Programs You Want?
The most important consideration is whether both Stanford and MIT have the major and classes you want to take. Both have dozens of majors to choose from, but if you have a specific one in mind, make sure you're only applying to schools that offer it. If there are specific classes or topics you'd like to learn about, make sure those are offered as well.
#2: Can They Offer You the Academic Opportunities You Want?
This step involves looking more closely at the schools and their academic opportunities than you did in question 1. Now that you know what majors each school offers, think about what other academic accomplishments you want to achieve in college, and see if there's a difference in the Stanford vs MIT offerings.
If conducting research as an undergrad is important to you, make sure there are professors doing similar research at the schools and that they'd accept undergraduate research assistants. If you want an internship at a specific place, look to see if MIT or Stanford have connections there or if past students have interned there.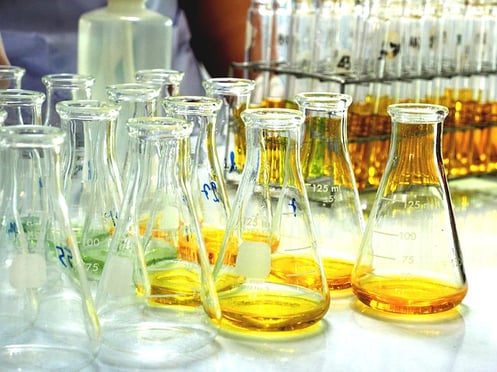 #3: How Much Does Each School Cost to Attend?
While the full prices of Stanford and MIT are pretty similar to each other, one school may offer you significantly more financial aid, potentially saving you tens of thousands of dollars.
Look into the cost calculators and scholarship opportunities for each school to get an estimate of how much you'd be paying. The financial aid pages for both Stanford and MIT also have a lot of information for applicants interested in knowing if they can afford to attend.
#4: Does Location Matter?
Some people can be happy attending their dream school no matter where it is located, but for others, a school's setting is a major consideration. MIT's and Stanford's locations are very different from each other. MIT is located on the urban east coast, while Stanford is in the suburban west coast.
If you hate snow and are dying to be surrounded by the buzz of Silicon Valley, Stanford may be the better choice for you, but if the thought of having to drive everywhere makes you shudder, you may prefer MIT's location in the Boston metropolis.
#5: What Kind of College Experience Do You Want?
This is a very individual question, and only you can know if MIT or Stanford can offer you the college experience you hope to have.
Do you want most of your peers to be fellow STEM students? MIT might be a better fit. Do you want your friends to have a wider variety of academic interests? Stanford could be better for you. Is there a sport, club, study abroad program, or school tradition you're interested in that only one school offers?
As you do more research on the schools, see if you can envision yourself having the type of college experience you're hoping for at either of them.
Summary: Stanford University vs MIT
If you're struggling with the choice of MIT vs Stanford, the way to figure out which school to attend is to research both the schools in-depth, then determine which one better matches the college experience you're looking for.
Both MIT and Stanford are world-renowned universities with particularly strong programs in STEM, so you'll have to compare them on more than just their academic merit. For example, if you're wondering whether to attend Stanford or MIT for computer science, know that they're both ranked #1 in the country, so you'll have to dig deeper to differentiate them.
You can get an excellent education at either school, but it's likely that one is a better fit for you than the other. In order to decide, compare MIT vs Stanford on a variety of factors, including location, cost, academic offerings, and student life. By having a solid overview of which each school can offer, it'll be easier for you to decide whether MIT or Stanford is the better school for you.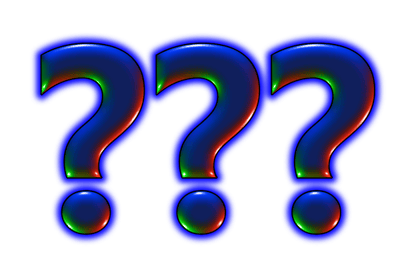 What's Next?
Want more tips on getting into Stanford? Read our complete guide on getting admitted to Stanford, written by an accepted student.
Working on your MIT application? We have the 7 tips you need to follow to make your MIT application stand out.
Considering Harvard too? Check out our comparison of MIT vs Harvard to see how those top two schools compare.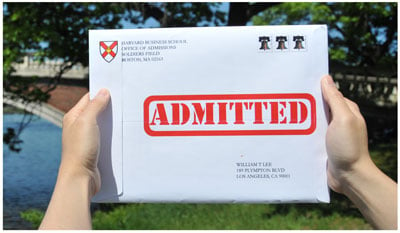 Want to build the best possible college application?
We can help. PrepScholar Admissions is the world's best admissions consulting service. We combine world-class admissions counselors with our data-driven, proprietary admissions strategies. We've overseen thousands of students get into their top choice schools, from state colleges to the Ivy League.
We know what kinds of students colleges want to admit. We want to get you admitted to your dream schools.
Learn more about PrepScholar Admissions to maximize your chance of getting in.