Gen Z has been raving about the new, modern adaption of the characters from the beloved classic "Addams Family". Iconic characters such as Wednesday, Pugsley, Morticia, Gomez, and Thing return in this Tim Burton 21st century reimagining of Wednesday's life as a boarding school teen (with a bit of murder in the mix). Long braids, retro goth scene dancing, and blank staring contents are now trending on every platform as the show hits the highest ratings on Netflix since the release of Stranger Things season 4. From the groovy music choices, dark color aesthetics, the supernatural essence, and creative kooky characters, this show offers a cool escape into the mystic for all who dare.
This article will be a SPOILER-FREE review including the memorable moments, internet debates, and my personal thoughts about this young-adult masterpiece of filmography.
the dance scene
Can we all agree that this was our to-die-for favorite moment of the entire series? So much perfection packed into one episode that I cannot explain it to justice. Actress Jenna Ortega's self-choreographed dance is so witchy and mesmerizing, as it is so weird that it fits the offbeat character so well. The "Goo-Goo Muck" by The Cramps has also officially landed its way onto my Halloween playlist for next year. The winter themed décor and stellar outfits (with Wednesday being the only one clan in black) made me re-watch and (poorly) recreate the scene a million times. Everything was *chef's kiss* in my book.
Girl Power
This show was jammed pack with strong female heroines. Wednesday, as the unstoppable leading lady was accompanied by other fellow tenacious women like her supportive roommate Enid, intimidating it-girl Bianca, and even headstrong Principal Weems. The writing definitely passed the Bechdel Test as the characters were well-rounded, inspiring, and motived women who shone on their own (without the help of a man). The girlies really carried this show to success. I cannot wait to see more friendship adventures and the growth they all embark on next season.
Thing
Thing. That's all. Hands down (pun intended) the best character in the new adaptation, and he did not speak any lines! Who knew a hand could possess such readable body language and expressive personality? He was by far my comfort character. Always rushing in to lend a helping hand, being the mischievous partner-in-crime to Wednesday, Thing solidified his way as the internet's favorite character and new headliner of fan videos. Yes, there are fan edits of an actual hand.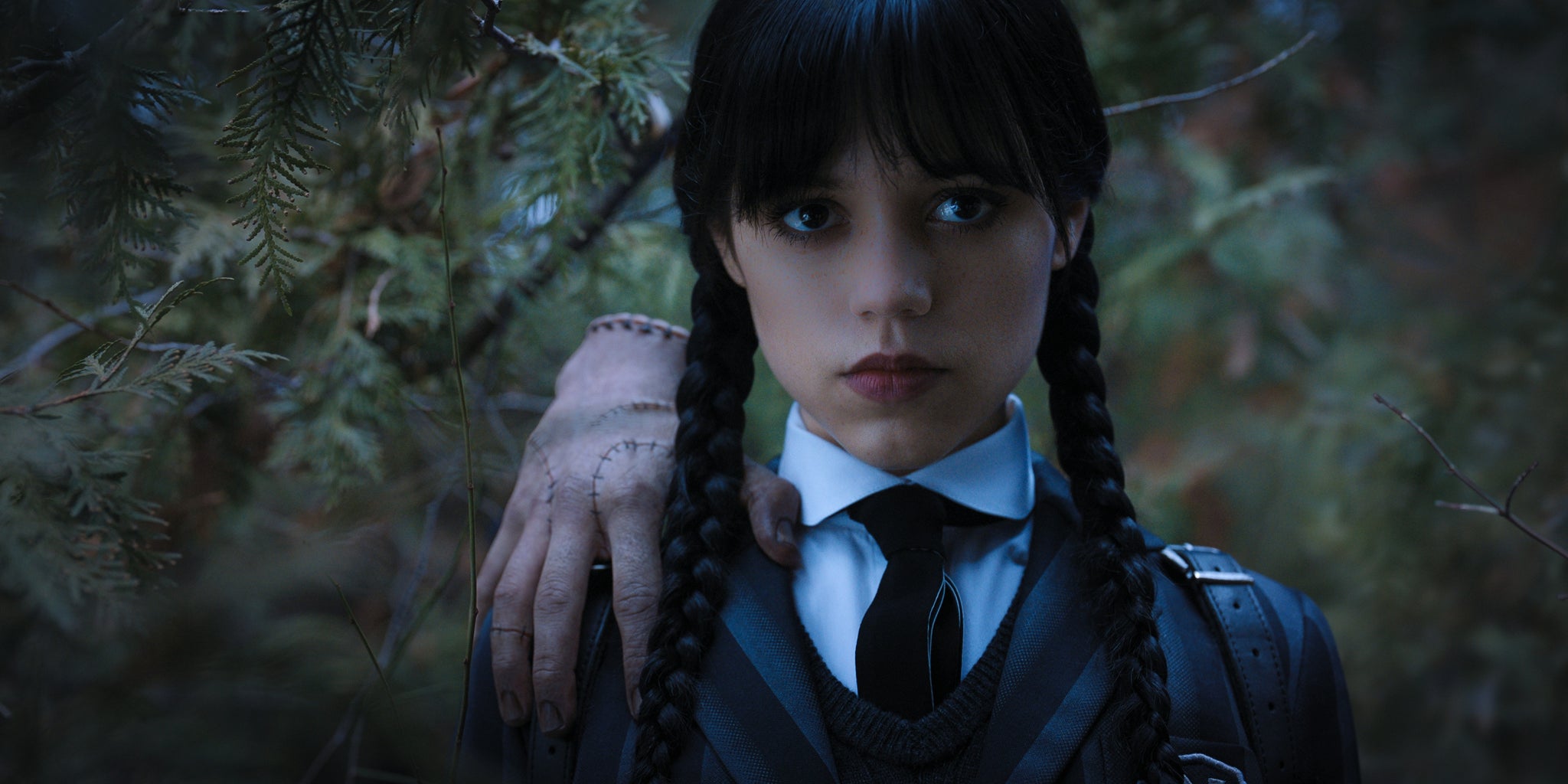 romantic ships
Okay, this may be a controversial section of the review as everyone has differing opinions on who Wednesday looks better fighting serial killers alongside with. Personally I like every option for Wednesday's romantic ships as I cannot decide. Which team are you? Do you fancy the enemies-to-lovers duo with the tortured artist Xavier? Or maybe you are drawn to the golden retriever boyfriend and black cat girlfriend with Tyler? #Wenclair is also a viable option, as the dynamic between the colorful preppy Enid and grumpy goth Wednesday is too good to not be canon. Perhaps Wednesday is better left alone, as she has even stated she does not intend to be a married housewife. Other crazy ships that are less widely held are Wednesday and Bianca or Wednesday and Eugene.
The Occult
Werewolves, vampires, and sirens oh my! I loved the incorporation of the supernatural and mystical to the plotline. If you enjoyed The Chilling Adventures of Sabrina or Fate: The Winx Saga, then you will enjoy the Wednesday universe. I desperately want to attend the Nevermore Academy, even with its murderous flaws and secret coverups. The diversity and inclusion in the monster and human realm was fantastic. The miniature details of the occult, like the vampires in killer shades drinking a mysterious red liquid or the sirens being involved in the choir, do not go unnoticed or unappreciated. Which "monster" would you want to be in this series?
Christina Ricci
Did you recognize this cameo? I almost did not spot her, but the iconic large eyes made me notice that Tim Burton cast the original actress of Wednesday as a supporting character in the remake. No one could forget her portrayal of Wednesday in the films proceeding the show, as she made the character so beloved that it warranted a whole spin-off solely about her. Ricci's performance, as always, was amazing and super convincing. She is truly a gem and I am glad that she got to appear in another spooky, camp piece for us Addams devotees.